Steven Spazuk: An Artist on Fire!
How can you tell a real artist from another? Simply when he succeeds in blowing your mind in the simplest ways that you've never thought of. This is the case of French-Canadian artist Steven Spazuk who has introduced a completely new and unique drawing technique to create his breathtaking monochromatic images.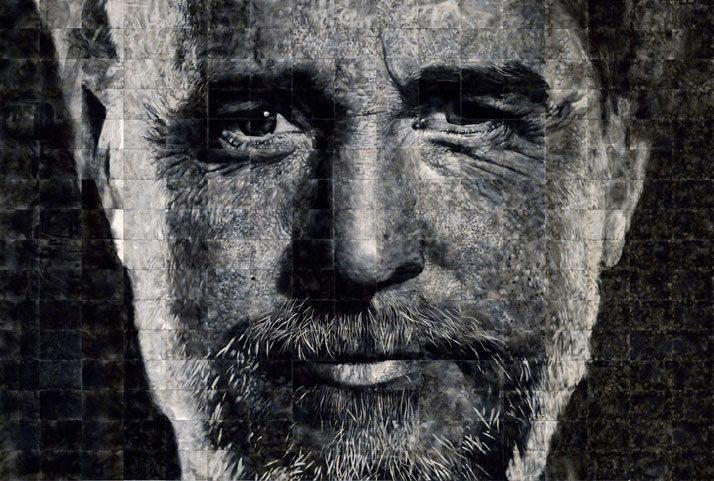 After being a conventional artist since his childhood working with acrylics and collage, using a paintbrush and pencil just like all the painters, Steven discovered fire! After dreaming of soot painting one night, he woke up knowing exactly what he wants to do for the rest of his life: make art with FIRE.
Using candles and torch flame to partially burn thick pieces of paper, Spazuk then draws on the soot to create the most beautiful forms. The next step consists of gathering all the burnt paper, piece by piece, into beautiful monochromatic mosaics. Working in his studio, Steven does not know most of the time what the fire hides for him, allowing patterns and images to emerge slowly, and following his heart to complete what the fire started.
After 11 years of practicing this form of art, Steven's artworks are now exhibited around the world, showcasing soulful elements in the human faces or bodies he creates. For more info, check this documentary about him on youtube: http://www.youtube.com/watch?v=5Z9dBZHwDm8#t=339