Mosaic Medallions in Home Décor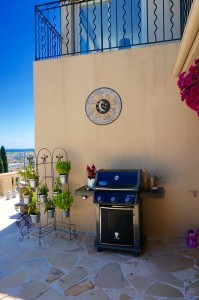 The first time you heard the term "Mosaic Medallion", you probably wondered what it meant. Although famous in the world of mosaic, its terminology might not be clear to anyone. Today, we explore mosaic medallions more to highlight better their use in home décor.
Wall & Floor Inserts
Mosaic medallions come in the shape of a medal, which justifies their appellation. Their circular design contributed in making them the most popular floor adornment. They are centerpieces made with various materials, such as stone, metal, tile, glass or other, and used mainly for floors. Outside home, mosaic medallions have been used to decorate churches or outdoor spaces like backyard murals and fountain floorings. Indoor, they can have multiple uses as described below: Floor inserts Floor medallions are the most common floor ornament. Their easy installation and high durability of materials make them not only attractive to the eyes but also practical to include in home décor. Wall inserts Exactly like they can be inserted in floors, mosaic medallions can be installed on walls for the most original mural adornments. Their broad variety of designs and colors makes them creative and unique decorative items.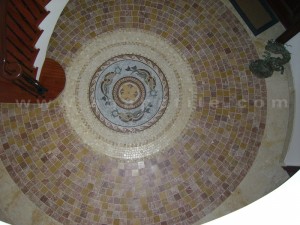 Kitchen Backsplashes
Mosaic medallions are an easy way to add a nice touch to your kitchen space. You can choose to integrate them discreetly in your kitchen tiles by choosing similar colors or set them apart through bright colors for a sparkling effect. Table tops Mosaic medallions can make the most creative table tops. Replacing ordinary wood or glass tabletops, they will create beautiful and colorful pieces for your indoor or outdoor spaces. They're easy to install and can reproduce any design or color you have in mind! For more information about Mosaic Medallions, don't hesitate to contact our team at Mosaic Marble!