Mosaic in Lebanon: Verdun Water Fountain
Verdun is a well-known up-market shopping district in Beirut that is always congested with endless traffic. With the help of the Verdun Merchant's Association, Marco Bravura, a sculptor and university professor from Ravenna, Italy, worked on a public mosaic sculptured fountain. The idea was to symbolize the Arab Phoenix marking both the city's postwar rebirth and Lebanon's return to traditional Byzantine mosaic art as well to convey the idea of reconstruction in an empty space. Ardea Purpurea is a fountain made of 2 rising spirals of 6 meters curving toward each other wetted by a vertical jet of water coming from between them. The work looks like DNA strands. Costing $50,000, Ardea Purpurea was funded by the Verdun Merchant's Association; its president wanted to create the most beautiful Lebanese-Italian monument in all Beirut.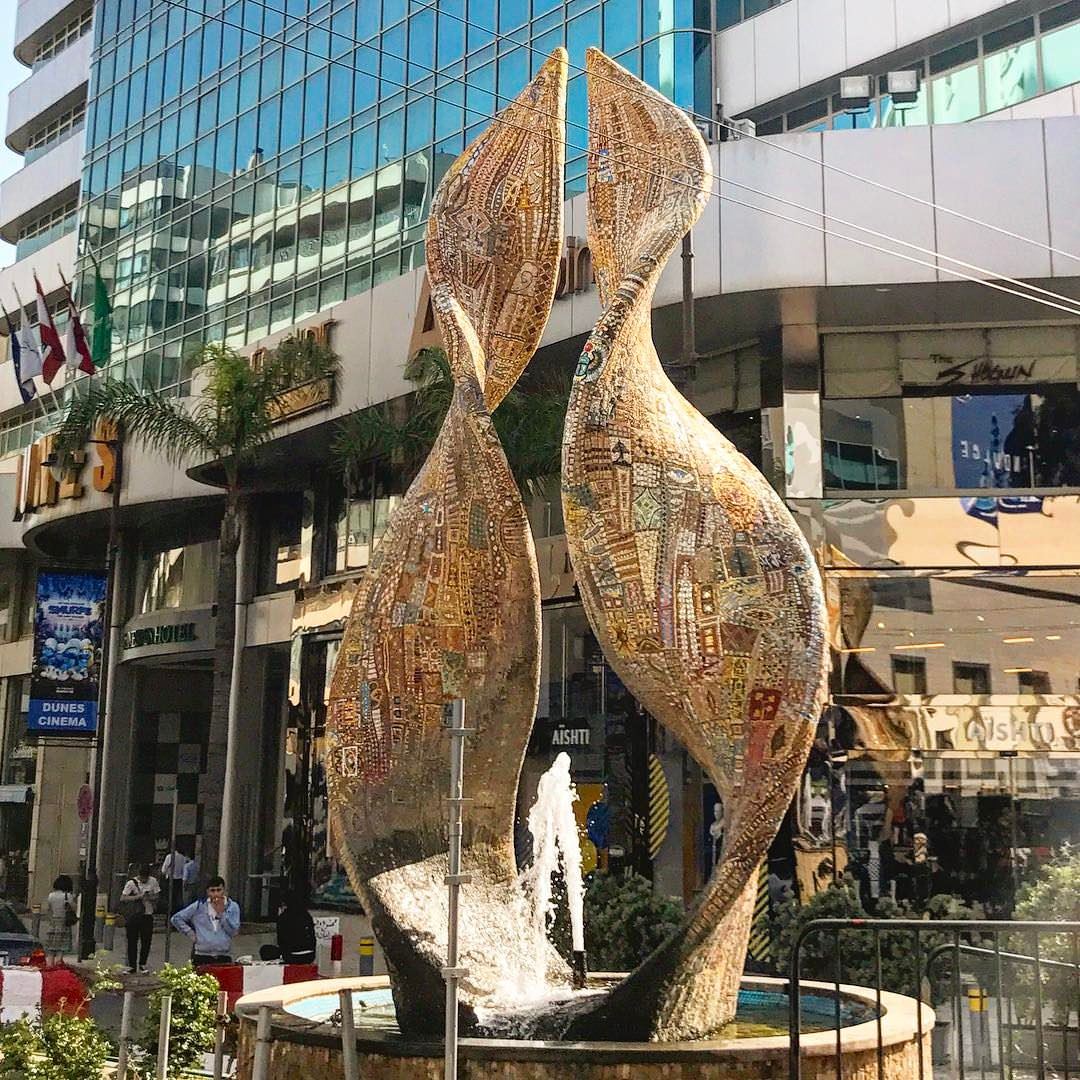 Photo Credit: Amira Natout
Bravura had considered Sarajevo as an initial location but the situation did not allow it. For the artist, Lebanon is a virgin territory when it comes to public art and feels that there is a lack of interest in it due to the circumstances that people live in. He also observed the fact that many homes have beautiful interiors but the same could not be told of the exteriors. For the sculptor, this is an invitation for people to see art in their daily lives. His fountain is "a token of friendship" between Italy and Lebanon. Lebanon needs more beauty on the streets; don't you think?