Amazing Badge Mosaics!
Another incredibly talented artist that we are proud to write about on our blog is the famous Joe Black. Using the most unexpected materials to create art, Joe doesn't stop amazing the world with his unique work.
Looking at his artworks, one could never believe they are made with handmade badges, assembled one by one to create amazingly detailed portraits. Depicting various images and icons, from the Vietnam War to Elvis Presley, the wonderful mosaics gain more uniqueness when we know that nearly every one of the badges is made by Joe Black himself. Not only does he piece together the badges, but he also designs them according to the artwork he's working on in some way. For example, in the portrait of Superman that we see here, the badges display corporate and fast food logos to depict the notion of goodness defeated by our ever-growing need to consume.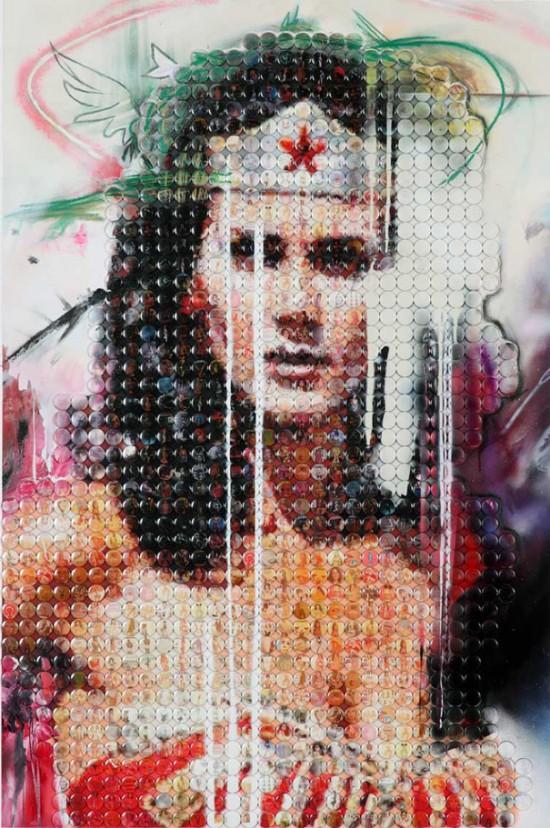 Based on a thought-stimulating concept, all of Black's modern masterpieces integrate oil paints and acrylics, making him a true mixed media artist.